New Clinical Results on Use of UltraPulse® in Treating Patients Suffering from Chronic Radiation Dermatitis to be presented at the French Laser Society Meeting
June 2, 2016 – Yokneam, Israel
Lumenis Ltd., the world's largest energy-based medical device company for surgical, aesthetic and ophthalmic applications, announced that results from the clinical case series analyzing the UltraPulse® CO2 laser system will be presented at the upcoming Journee Parisienne Du Laser, a French laser society meeting that will be held in Paris from June 3-4, 2016. The UltraPulse, high energy short pulsed fractional CO2 laser, was used in a combination of laser treatments on Vietnamese patients suffering from chronic radiation dermatitis –- radiation skin damage or radiation burns -- caused by radiotherapy in treating benign childhood hemangiomas.

The results from the study, "Fractional Epidermal Grafting in Combination with Laser Therapy as a Novel Approach in Treating Radiation Dermatitis," will be presented by Thanh Nga Tran, M.D., Ph.D., the Wellman Research Center for Photomedicine, Massachusetts General Hospital, who was the study's lead investigator. Dr. Tran will also present the design for a new clinical trial that will examine the use of high energy short pulsed fractional CO2 Laser in treating chronic radiation fibrosis in cancer patients in the U.S.

"Skin radiation injury can be a major challenge for patients undergoing radiotherapy during cancer treatment," said Dr. Tran. "The use of the UltraPulse holds great promise for these patients, helping restore skin appearance and improving their day-to-day life. We look forward to exploring the patient benefits of using the high energy short pulsed fractional CO2 laser in the regimen of treatment options available to cancer patients suffering from skin radiation injuries."

Radiation dermatitis, which can be acute or chronic, is one of the most common side effects of radiotherapy. Currently, there is no treatment for chronic radiation dermatitis, which is a side effect of the beam ionizing radiation used in radiotherapy, especially in patients with breast cancer, head and neck cancer, lung cancer or sarcoma. Acute radiation dermatitis can occur within hours of radiation exposure, leading to structural tissue damage, irreversible damage to DNA, and skin inflammation. 1,2,3

"Chronic radiation dermatitis impacts approximately 95 percent of patients who receive radiotherapy,[2] said Tzipi Ozer-Armon, CEO of Lumenis. "With this critical need for a treatment, we are pleased to discuss this important data with the European medical laser community in the exploration of possible treatment options for these patients. Lumenis is committed to the research and development of innovative solutions to enhance the management and quality of life for cancer patients suffering from radiation dermatitis".

About Lumenis
Lumenis is a global leader in the field of minimally-invasive clinical solutions for the Surgical, Ophthalmology and Aesthetic markets, and is a world-renowned expert in developing and commercializing innovative energy-based technologies, including Laser, Intense Pulsed Light (IPL) and Radio-Frequency (RF). For nearly 50 years, Lumenis' ground-breaking products have redefined medical treatments and have set numerous technological and clinical gold-standards. Lumenis has successfully created solutions for previously untreatable conditions, as well as designed advanced technologies that have revolutionized existing treatment methods. For more information visit: www.lumenis.com
---
1 McQuestion M. Evidence-based skin care management in radiation therapy: clinical update. Semin Oncol Nurs 2011; 27:e1.
2 Salvo N, Barnes E, van Draanen J, et al. Prophylaxis and management of acute radiation-induced skin reactions: a systematic review of the literature. Curr Oncol 2010; 17:94.
3 Ryan JL. Ionizing radiation: the good, the bad, and the ugly. J Invest Dermatol 2012; 132:985.
[2] Hickok JT, Morrow GR, Roscoe JA, et al. Occurrence, severity, and longitudinal course of twelve common symptoms in 1129 consecutive patients during radiotherapy for cancer. J Pain Symptom Manage 2005; 30:433.
PB-2007436 rev A
Most popular Pages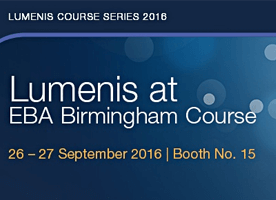 Sep 26, 2016 - Yokneam, Israel | By:
Lumenis Announces Participation in First Educational Course at the 17th European Burns Association Congress
Lumenis Ltd., the world's largest energy-based medical device company for surgical, aesthetic and ophthalmic applications, announced it will be the first laser company to participate in the European Burn Association's Educational course on 'Post Burn Reconstruction' at the 17th European Burn Association (EBA) Congress, being held in Birmingham, U.K. from September 26-27, 2016.
Read more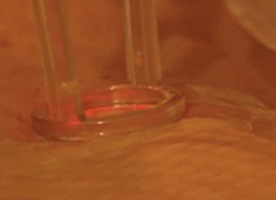 Jun 02, 2016 - Yokneam, Israel | By:
New Clinical Results on Use of UltraPulse® in Treating Patients Suffering from Chronic Radiation Dermatitis to be presented at the French Laser Society Meeting
New Clinical Results on Use of UltraPulse® in Treating Patients Suffering from Chronic Radiation Dermatitis to be presented at the French Laser Society Meeting
Read more