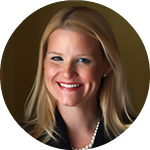 Jill S. Waibel, MDDermatologist
Dr. Waibel practices as a board certified dermatologist specializing in general dermatology, cutaneous laser surgery and cosmetic dermatology for adults and children. She is in private practice in Miami, Florida and Coral Gables, Florida.
She is currently the medical director and owner of the Miami Dermatology and Laser Institute in Miami. Dr. Waibel is the subsection chief of Dermatology at Baptist Hospital. In addition Dr. Waibel serves as a Clinical Voluntary Assistant Professor at the University of Miami.
She is a world-recognized leader in dermatologic laser surgery and lectures all over the world to train other physicians. In her practice she has over 67 laser devices and treats a wide variety of cutaneous disease. Dr. Waibel is active in basic science clinical trials at the University of Miami and has a clinical trials division Miami Dermatology and Research.
One of Dr. Waibel's primary passions is the treatment of scars by applying today's latest cutaneous laser technologies. She has successfully developed industry-leading procedures and techniques with lasers, received numerous awards for her contributions to medicine, and published numerous peer-reviewed journal articles and several textbook chapters.
She was named "Person of the Week" on ABC World News Tonight in 2015, and was recently granted a Cutting Edge Research Grant by the American Society for Dermatologic Surgery. She has received numerous awards for her contributions to medicine, including an award given by Surgeon General Koop. The 2016 JDD Humanitarian Award has been given to Dr. Waibel for her innovative work in using lasers to treat patients with traumatic burn injuries. Dr. Waibel lectures, collaborates and trains military physicians to help the wounded warriors.
Dr. Waibel makes her home in Coral Gables with her husband and four children.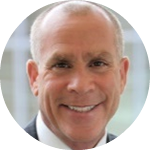 Mitchel P. Goldman, MDDermatologist
Mitchel P. Goldman, MD started practicing medicine in 1986. He is a world-renowned, double- board certified dermatologist and cosmetic surgeon, recognized by the American Board of Dermatology and the American Board of Cosmetic Surgery. A graduate of Boston University (Summa Cum Laude and Phi Beta Kappa) and Stanford University Medical School, Dr. Goldman is recognized for pioneering research on multiple laser techniques, skin rejuvenation, liposculpture and vein therapy. He is a volunteer clinical professor of Dermatology at the University of California, San Diego, Honorary Professor of Dermatology for the Chinese Academy of Medical Sciences, and the founder and Medical Director of Cosmetic Laser Dermatology.
He is considered a leading expert in laser surgery and resurfacing, liposculpture, sclerotherapy, laser closure of varicose veins, dermal filling treatments, Botox®/Dysport®/ Xeomin® therapy, photorejuvenation, and photodynamic therapy. He is the Director of the American Society for Dermatologic Surgery Fellowship Program and has practice/hospital affiliations with Scripps Memorial Hospital in La Jolla, California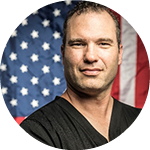 Dr. Chad HivnorDermatologist
Dr Hivnor is Dermatologist in private practice as well as Colonel in the US Air Force Reserves serving as laser specialist and initiator of Wounded Warrior clinic, now called DOD Laser Surgery and Scar Center of Excellence.
Dr Hivnor was a distinguished graduate from the US Air Force Academy with a degree in Biochemistry.
He obtained his medical degree from University of Texas Health Science Center in San Antonio and subsequently finished a general surgery internship at Wilford Hall Medical Center. After serving two years as a flight surgeon in the Air Force he completed his Dermatology residency at the University of Pennsylvania.
Dr Hivnor's special interest are on rosacea treatments as well as fractional laser applications including laser skin resurfacing, burns and scars. He has written 50 articles, 15 book chapters and editor of two textbooks.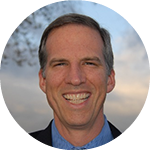 Dr. Nathan S. UebelhoerDermatologist
Dr. Nathan S. Uebelhoer began practicing dermatologic and laser surgery 18 years ago. As an expert in his field, he has since lectured across the United States and throughout the world, authored numerous peer-reviewed articles and book chapters on the subject, and won awards for his teaching and military service. He grew up in Massachusetts and after completing medical school at the University of New England, he went to the Naval Medical Center in San Diego for internship and dermatology residency. Following Board Certification by the American Board of Dermatology, he obtained sub-specialty training in cancer surgery and facial cutaneous reconstruction through a one-year fellowship in Cosmetic and Laser Surgery at SkinCare Physicians of Chestnut Hill in Boston, Massachusetts. Since then, he has served as the division head of Mohs and Laser Surgery with the Navy in San Diego until retiring as a Commander in 2013.
Dr. Uebelhoer was also trained as a Naval Flight surgeon and private pilot and proudly served in this capacity for over 3 years with the U.S. Marine Corps. In addition to Procedural Dermatology, he has been heavily involved in rural and tropical medicine, and he continues to lecture throughout the world on his pioneering work with scar rehabilitation in wounded warriors. When not in the operating room, Nathan is with his two daughters and occasionally takes the time to play golf and the piano.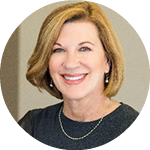 Dr. Suzanne Linsmeier KilmerDermatologist
Dr. Suzanne Linsmeier Kilmer is the founding director of the Laser and Skin Surgery Center of Northern California, Clinical Professor at the University of California, Davis and past president (and current Secretary) of ASLMS. She received her M.D. degree and did her dermatology residency at U.C. Davis Medical Center, then moved east for a one year fellowship in laser surgery at Harvard Medical School's Wellman Laboratories of Photomedicine. She remained there as a faculty member for two more years researching the use of Q-switched lasers for treatment of tattoos and pigmented lesions. In addition, she was involved in a burn depth diagnosis and debridement study using the rapidly pulsed CO2 lasers now popular for resurfacing.
Upon returning to Sacramento, Dr. Kilmer founded the Laser & Skin Surgery Center of Northern California and was a principal investigator in the original trials on UltraPulse skin resurfacing, ruby laser hair removal, and multiple resurfacing studies with the CO2 UltraPulse and erbium lasers. Other landmark studies for which she was principle investigator include pulsed dye laser treatment of wrinkles and scars, picosecond laser treatment of tattoos, hair removal with ruby, alexandrite, diode, and Nd:YAG lasers, and non-ablative resurfacing and tissue tightening with lasers, intense pulsed light and radio-frequency and ultrasound devices, fractional non ablative and ablative lasers for resurfacing and scars.
She lectures annually at AAD, ASDS, and ASLMS, as well as at many national and international dermatology meetings. She has published numerous articles and chapters on cutaneous laser surgery, is on the medical advisory board for nine light based device companies, and is currently a reviewer for Laser in Surgery and Medicine, Archives of Dermatology, Dermatologic Surgery and Journal of Cutaneous Laser Surgery. For ASLMS, she served on the standards of training, nominating and finance committees, Board of Directors, laser certification task force, and as laser safety director, vice president and finally as president in 2002-2003 and has returned as Secretary. She was the 2009 recipient of the prestigious Ellet Drake lectureship award and served on the Board of Directors at ASDS. When not playing with photons, she loves to ski, surf, and play games with her husband and 3 children.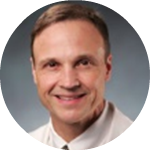 Dr. RossDermatologist
Dr. Ross is the director of the Laser and Cosmetic Dermatology Center at Scripps Clinic in San Diego, CA. He serves as associate editor of Lasers in Surgery and Medicine and as a board member of the American Society for Dermatologic Surgery.
Dr. Ross attended Mississippi State University (Mississippi State, MS) where he graduated summa cum laude with a B.S. in physics.
He obtained his medical degree from the Tulane University School of Medicine (New Orleans, LA) where he was a junior year inductee into Alpha Omega Alpha.
In 1992 he completed a three-year dermatology residency at the National Naval Medical Center in Bethesda, MD. In 1994 he was the first Navy-sponsored fellow in Photomedicine and Lasers at Massachusetts General Hospital.
His special interests are laser skin resurfacing, fractional laser applications, photodynamic therapy, non-ablative skin remodeling, laser treatment of leg veins, laser treatment of acne and laser hair reduction in darker skin types. He is the author of over 75 articles and seven book chapters.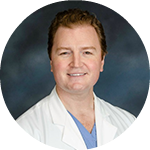 William Norbury, M.D.
Dr. William Benedict Norbury graduated from St.Bartholomew's and The Royal London Hospital Medical
College, London, UK, with honors. He currently practices at Shriner's Hospital in Galveston, TX and UTMB. He has served as research fellow for Shriners Hospitals for Children where he specialized in investigating the effect of different agents on the hyper¬metabolic and catabolic response to severe thermal injury. He is a member of the American Burns Association, and Royal College of Physicians & Surgeons of Glasgow.
Dr. Norbury has an expansive list of article published in peer reviewed journals, which include:
1. Javed M, Norbury W, Murison M. Treatment of a recurrent digital hyperkeratosis in a skin graft with a CO2 laser. J Hand Surg Eur Vol. 2015 Jul 28. Pii.
2. Jeschke MG, Williams FN, Finnerty CC, Rodriguez NA, Kulp GA, Ferrando A, Norbury WB, Suman OE, Kraft R, Branski LK, Almousawi AM, Herndon DN. The effect of ketoconazole on postburn inflammation, hypermetabolism and clinical outcomes. PLoS One. 2012;7(5):e35465. Epub 2012 May 11.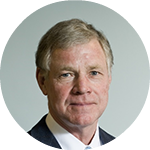 Matthias B. Donelan, M.D.
Matthias B. Donelan, M.D., is the chief of staff for Shriners Hospitals for Children — Boston and is board certified by the American Board of Plastic Surgery. He received an undergraduate degree in biology from Harvard College in Boston and earned a medical degree from the Tufts University School of Medicine. Dr. Donelan completed his residencies in General Surgery and Plastic Surgery at Massachusetts General Hospital. He has also completed a student fellowship in pathology at New England Medical Center in Boston; and was the Tutor Specialist in Plastic Surgery at Middlemore Hospital, New Zealand.
Dr. Donelan is a widely recognized expert in the field of burn reconstructive surgery and has developed numerous innovative techniques to enhance the care of burn patients. He has multiple publications in peer-reviewed scientific journals and has written definitive textbook chapters on burn reconstruction. Dr. Donelan has long been an advocate for scar rehabilitation through tension relief and the use of the pulsed-dye laser. He is currently investigating fractional CO2 laser treatment for aesthetic and reconstructive indications in burn and trauma patients. In addition to clinical and scientific activities he is involved in residency training and is on the executive committee of the Harvard Combined Plastic Surgery Training Program.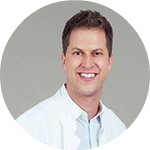 Dr. Gerd GauglitzDermatologist
Dr. Gerd Gauglitz is the Head of Dept. of Aesthetic Dermatology and Laser Medicine and the scars consultation at the Department of Dermatology and Allergology at the Ludwig-Maximilians-University in Munich. He has spent 2 years of his Postdoctoral Researching optimal scar healing as a Fellow at the Dept. of Surgery and Burns, Shriners Burn Hospital for Children, USA and also in Singapore. Because of his intense scientific work, many years of clinical experience, active participation in national and international conferences, and the publication of numerous publications and book chapters, he is now regarded as a nationally and internationally recognized expert in minimally invasive aesthetic procedures and for the treatment of unsightly surgical and burn scars.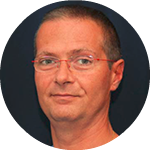 Dr. Matteo Tretti ClementoniPlastic Surgeon
Dr. Matteo Tretti Clementoni was born in 1968 and graduated with first-class honours at the University of Bologna in 1993. He specialised in Plastic and Reconstructive Surgery in 1999, as well as working and expanding in the laser field. During this time he worked as a Medical Officer for the Italian National Military Police, where he undertook humanitarian missions in Bangladesh and Africa, primarily carrying out reconstructive surgery on burn injuries and congenital malformations. He then continued his medical career as a plastic surgeon, first at the Multimedica General Hospital and afterwards at Casa di Cura Santa Rita in Milan. Having started his own professional practice simultaneously with his hospital career, he devoted him time exclusively to his practice from 2007. As author of hundreds of publications, many of which focus on Burns treatments, he also attends national and international meetings sharing his knowledge and expertise.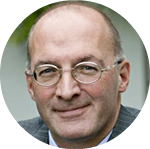 Dr. Max MurisonPlastic Surgeon
Dr. Max Murison is a consultant plastic and reconstructive surgeon at The Welsh Regional Centre for Burns and Plastic Surgery, Morriston Hospital, Swansea and has a special interest in the management of scarring. Dr Murison was appointed to his current post in June 1995 and was instrumental in setting up and running a comprehensive laser service, which was the first to offer laser scar treatment with the DeepFX Laser in 2007 and now also offers the new ScaarFX treatments by Lumenis Lasers. He has published research papers on many aspects of Plastic Surgery.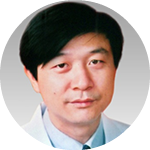 Dr. Tan Jun
Dr. Jun is Director of surgery &laser beauty department of Hunan Provincial People's Hospital
Professor and Master Instructor of Hunan Normal University and NanHua University.
Professional Associations:
National Committee of Chinese Medical Association of Aesthetics and Cosmetology
National Committee of Laser Medical Branch of Chinese Medical Association
National Committee of China Association of Plastic Surgeons
Standing committee member of Scar Speciality Committee, Chinese Medical Doctor Association of Plastic surgery
Scientific Journals – Associate Editor of:
"ZhongGuo ShaoShang ChuangYang ZaZhi",
"Journal of Chinese Modern Dermatology"
"ACTA Laser Biology Sinica"
Publications:
Author of more than 40 publications, including 28 in scar basic and clinic study
Professional direction:
Plastic surgery, cosmetic surgery, laser beauty and surgery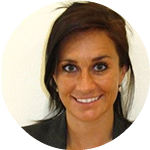 Andrea Issler-Fisher, M.D.
Doctor Andrea C. Issler-Fisher graduated from the Faculty of Medicine of the University of Zurich. Her MD was awarded for her thesis entitled "Thermic Injuries & Child Abuse". Following training in general surgery, she joined the paediatric plastic and reconstructive surgery unit at the University of Zurich Children's Hospital Switzerland in 2012. Dr Issler-Fisher trained in the operative and non-operative management of burn injuries and laser treatment of patients for various conditions. In November 2012 she completed her European certificate as laser safety officer for medical applications and was further trained in the clinical application of lasers in medicine. In May 2013 Dr IsslerFisher was appointed fellow for burns & reconstructive surgery at the Sydney University Burns Unit of Concord Repatriation General Hospital (CGRH) in Sydney, NSW. After the acquisition of an ablative fractional CO2 laser, Dr Issler-Fisher visited various institutions across the United States of America and was trained in laser surgery for the management of severe burn scars by worldrenowned experts such as Drs Peter Shumaker & E. Victor Ross in San Diego, Matthias Donelan in Boston and Jill Waibel in Miami. Following this Dr Issler-Fisher has established the burns scar clinic at Concord Hospital under the guidance of Professor Peter Maitz. Her main interest is surgical and non-surgical remodelling of severe scarring including laser treatments.