Lumenis UltraPulse® Technology is Being Used to Treat Kim Phuc "The Girl in the Picture"
November 5, 2015 – Yokneam, Israel
Lumenis Ltd., the world's largest energy-based medical device company for aesthetic, surgical and ophthalmology applications announced today that the company's UltraPulse laser is being used in the treatment of the type of scars presented by Kim Phuc, a survivor of a Vietnam War bombing in 1972. It was chosen to be used for its effectiveness in laser scar revision therapy that is needed to penetrate deep into the thick scars.

Kim Phuc, also known as "The Girl in the Picture" from the Pulitzer Prize-winning photograph that remains iconic of the Vietnam War, has been living with remnant scars from the 1972 errant napalm bombing of her village. Phuc recently met Dr. Jill Waibel of the Miami Dermatology and Laser Institute, who has offered her pro bono treatments, and is treating her more than 40-year old scars with advanced laser technology.

"I am really excited to be able to offer hope to Kim, as well as many other patients with severe burn and traumatic scars," says Dr. Waibel. "Through recent technological developments, we are now able to offer substantial improvements in patients' quality of life, addressing range of motion, pain and the appearance of their scars. Over the past ten years, I have treated thousands of scar patients using a variety of lasers, including the UltraPulse, which is an important component of this treatment. When faced with a thick hypertrophic scar I prefer the depth of the UltraPulse to treat the thickness. I am looking forward to this journey with Kim as we use this innovative technology to reduce her pain and improve the appearance of her scars."

As part of the ongoing treatment for Phuc, Dr. Waibel is using the Lumenis UltraPulse®, the most powerful CO2 laser system for medical aesthetic applications, with the unique SCAARFX mode for scar revision that makes it highly effective for deep scars. Used in similar humanitarian initiatives in many countries around the world, the UltraPulse is considered the standard of care for treating soldiers injured in battle, for example in the VA and DoD hospitals in the U.S.

"Lumenis is honored to be a part of Mrs. Phuc's laser therapy journey," said Tzipi Ozer-Armon, CEO of Lumenis. "It is very moving to see our lasers being used to enhance the quality of life for our patients, especially in situations like this, with innocent victims of war. I am very thankful to Dr. Waibel for her ongoing commitment to such important causes."
To learn more about Kim Phuc's laser treatments, please click here.
About Lumenis
Lumenis is a global leader in the field of minimally-invasive clinical solutions for the Surgical, Ophthalmology, and Aesthetic markets, and is a world-renowned expert in developing and commercializing innovative energy-based technologies, including Laser, Intense Pulsed Light (IPL) and Radio-Frequency (RF). For nearly 50 years, Lumenis' ground-breaking products have redefined medical treatments and have set numerous technological and clinical gold-standards. Lumenis has successfully created solutions for previously untreatable conditions, as well as designed advanced technologies that have revolutionized existing treatment methods in each and every one of the verticals we operate in. For more information visit: www.lumenis.com
1005322 REV A
Most popular Pages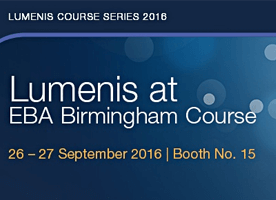 Sep 26, 2016 - Yokneam, Israel | By:
Lumenis Announces Participation in First Educational Course at the 17th European Burns Association Congress
Lumenis Ltd., the world's largest energy-based medical device company for surgical, aesthetic and ophthalmic applications, announced it will be the first laser company to participate in the European Burn Association's Educational course on 'Post Burn Reconstruction' at the 17th European Burn Association (EBA) Congress, being held in Birmingham, U.K. from September 26-27, 2016.
Read more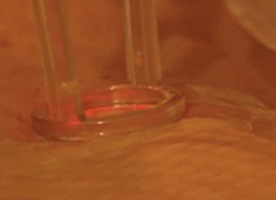 Jun 02, 2016 - Yokneam, Israel | By:
New Clinical Results on Use of UltraPulse® in Treating Patients Suffering from Chronic Radiation Dermatitis to be presented at the French Laser Society Meeting
New Clinical Results on Use of UltraPulse® in Treating Patients Suffering from Chronic Radiation Dermatitis to be presented at the French Laser Society Meeting
Read more