Lumenis Announces the Launch of the Restoring Heroes Foundation for Scar Patients at a Special Debut Event in Washington DC
February 29, 2016 – Yokneam, Israel
Lumenis Ltd., the world's largest energy-based medical device company for aesthetic, surgical and
ophthalmology applications announces the launch of Restoring Heroes Foundation, a charity that is being established to help provide the best in world class medical care for American wounded warriors.

The kick-off event is being held in Washington DC on Saturday, March 5th at 5-7pm at The Hamilton Restaurant, featuring honorary speaker the Kim Phuc a survivor of the Vietnam War bombing and recognized as "The Girl in the Picture." Former Secretary of Veteran Affairs Anthony Principi, a Vietnam veteran himself, will also make remarks.
The Restoring Heroes Foundation aim is to develop, implement and integrate a protocol of care and treatment for burns and scar trauma that would augment and compliment the DoD and VA healthcare systems for active duty, retired, service members and veterans, and their families, as needed. This project will provide continuity and improved quality of care.
Founding Board Member for Restoring Heroes Carol Novak states, "Restoring Heroes was founded on the belief that selfless service should be matched with outstanding care and support. We serve the military and veterans who have suffered traumatic scars, burns or amputations. We will be providing access to the best medical care available for these heroes." Ms. Novak added, "Every day, the brave men and women of the military, veterans and first responders face peril so that we, as a nation, enjoy security and freedom. It is our belief at Restoring Heroes that as fellow citizens it is our duty to provide help and support for them as they recover from the wounds and injuries they received protecting our freedoms."


Restoring Heroes will provide at no expense to the patient and their family transportation and housing while they receive specialized treatment, and will partner with a local hospital for additional needed services.

The best care involves new advancements in technology that are not covered by reimbursement, including laser scar revision. Restoring Heroes aims to also develop a scar code which will be covered by TRICARE (insurance post military service). "We have a team of professionals who are writing this code that will hopefully be adopted by TRICARE for reimbursement, where appropriate, for care rendered. "Once we have accomplished this goal, all of our soldiers will have access to more local qualified facilities," said Ms. Novak. "Then we have realized our ultimate goal."

Lumenis salutes the efforts by Restoring Heroes to provide better standard of care to scar patients. For the past decade, Lumenis has been involved in humanitarian and educational missions around the world, providing pro-bono treatments for scar patients and train physicians on laser scar revision using the company's UltraPulse technology. VA and DoD hospitals, as well as many major civilian burn centers, in the U.S. are already using UltraPulse technology as the standard of care for treating soldiers and civilians alike.

The event will feature Kim Phuc, as an Honored Guest who will share her story. Ms. Phuc remains iconic of the Vietnam War, and has been living with remnant scars from the 1972 errant napalm bombing of her village. Ms. Phuc met Dr. Jill Waibel, from the Miami Dermatology and Laser Institute and medical consultant to Restoring Heroes Foundation, who offered her pro bono treatments to treat 44-year old scars with UltraPulse laser technology. Mrs. Phuc will share her journey and goals for her laser therapy in this new chapter of life.

Ms. Novak also mentions, "A debt of gratitude is also due to Lumenis, for having the corporate and technical wisdom to forge forward and developing an application that serves those so deserving in need."

"Lumenis is honored to be a part of the Restoring Heroes effort," said Tzipi Ozer-Armon, CEO of Lumenis. Being a part of this bigger impact to all deserving patients is a humanitarian process we are proud to support. Then we have our heroine Kim, who is a civilian past child victim of war – a combination of all entities who can suffer from these injuries - who is a wonderful representation of all those we want to help. This venue will bring all of the important decision makers together, physicians and politician, in Washington DC, and showcase where we are with our technology and what our challenges are in making this available to the general public and not just to the elite few who can afford it."
The American Academy of Dermatology Annual Meeting will be concurrently held in Washington DC. There Dr. Waibel and Mrs. Phuc will share their stories at the Lumenis exhibit on Friday, March 4th at 12:00pm.
To learn more about Kim Phuc's laser treatments, please click here.
To learn more about the Lumenis UltraPulse for scar revision, please click here.

About Lumenis
Lumenis is a global leader in the field of minimally-invasive clinical solutions for the Surgical, Ophthalmology, and Aesthetic markets, and is a world-renowned expert in developing and commercializing innovative energy-based technologies, including Laser, Intense Pulsed Light (IPL) and Radio-Frequency (RF). For nearly 50 years, Lumenis' ground-breaking products have redefined medical treatments and have set numerous technological and clinical gold-standards. Lumenis has successfully created solutions for previously untreatable conditions, as well as designed advanced technologies that have revolutionized existing treatment methods in each and every one of the verticals we operate in. For more information visit: www.lumenis.com.
PB-2007434 rev A
Most popular Pages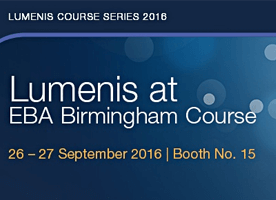 Sep 26, 2016 - Yokneam, Israel | By:
Lumenis Announces Participation in First Educational Course at the 17th European Burns Association Congress
Lumenis Ltd., the world's largest energy-based medical device company for surgical, aesthetic and ophthalmic applications, announced it will be the first laser company to participate in the European Burn Association's Educational course on 'Post Burn Reconstruction' at the 17th European Burn Association (EBA) Congress, being held in Birmingham, U.K. from September 26-27, 2016.
Read more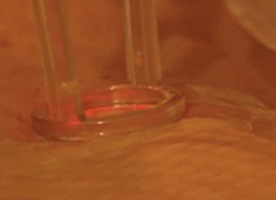 Jun 02, 2016 - Yokneam, Israel | By:
New Clinical Results on Use of UltraPulse® in Treating Patients Suffering from Chronic Radiation Dermatitis to be presented at the French Laser Society Meeting
New Clinical Results on Use of UltraPulse® in Treating Patients Suffering from Chronic Radiation Dermatitis to be presented at the French Laser Society Meeting
Read more